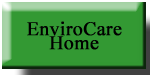 Transportation of waste materials is performed by licensed hazardous waste carriers with all permits, insurance and authorities current and active.
Every load of hazardous waste materials must be accompanied by a completed federal waste manifest. EESL, being fully trained in the Transportation of Dangerous Goods Act, will complete the necessary paperwork for each shipment. After the completed document is reviewed with the customer, all that is required is an authorized signature.
All vehicles used for the transport of hazardous and industrial waste are equipped with spill kits capable of containing any discharge until additional assistance can arrive. Each driver is trained for the event of an accidental discharge, and all drivers must maintain and carry a valid TDG certificate or card.
Every transport company with which EESL conducts business with maintains an environmental liability policy of not less than $5,000,000.00
Through proper training and material handling, you are assured that your cargo will arrive at its final destination
Safely--On Time--Every Time.